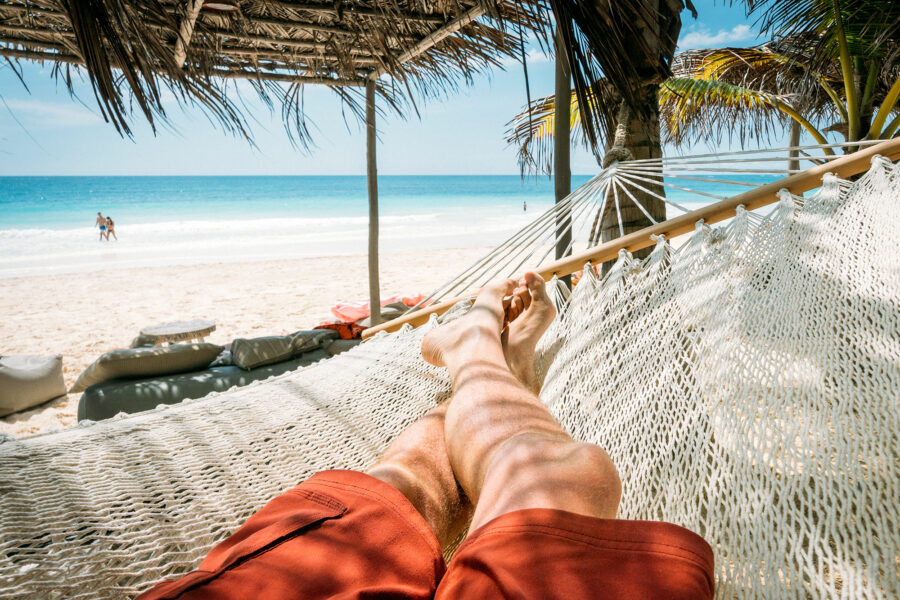 Tulum, Mexico
Once an idyllic sleepy village, Tulum has been transformed into a celebrity vacation playground. From cenotes to chilling on the beach — here are the best things to do in Tulum, Mexico!
Home to an ancient Mayan city, Tulum was once called Zama or "City of Dawn".
Facing the sunrise, this tropical paradise destination along Mexico's Riviera Maya has beautiful sandy beaches and crystal clear waters. It's also a scuba diver's paradise with many cenotes and caves to explore.
Tulum is a place where the ancient and the modern world blend together. Today you'll find a mix of ancient Mayan ruins, yoga retreats, shopping, restaurants, and plenty of famous people who flock here to refresh their mind, body, and soul.
In fact, the Mexican government is opening a new international airport in Tulum sometime in 2023.
I've spent a lot of time in Tulum over the years while living on and off in Mexico's Yucatan Peninsula, and wanted to put together a guide on what to do in Tulum for first-time visitors.
My Tulum itinerary is completely free! I've worked hard putting it together for you. If you find it useful, please use my affiliate links when you book hotels, rental cars or activities. I'll get paid a small commission, at no extra cost to you! Thanks.
Mexico Travel Restrictions 2021
Mexico is open to most travelers again, including American tourists. However you do need proof of your COVID-19 vaccination(s) or a negative test result before being allowed entry.
Many hotels, attractions, and private tours are open with new health & safety protocols in place, and you still have to follow certain guidelines.
You can find the latest updates on traveling to Mexico here.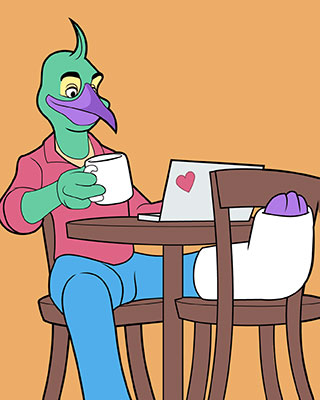 Get Travel Insurance
Protect yourself from injury, illness, or theft. Safety Wing offers affordable travel insurance that covers COVID-19 too!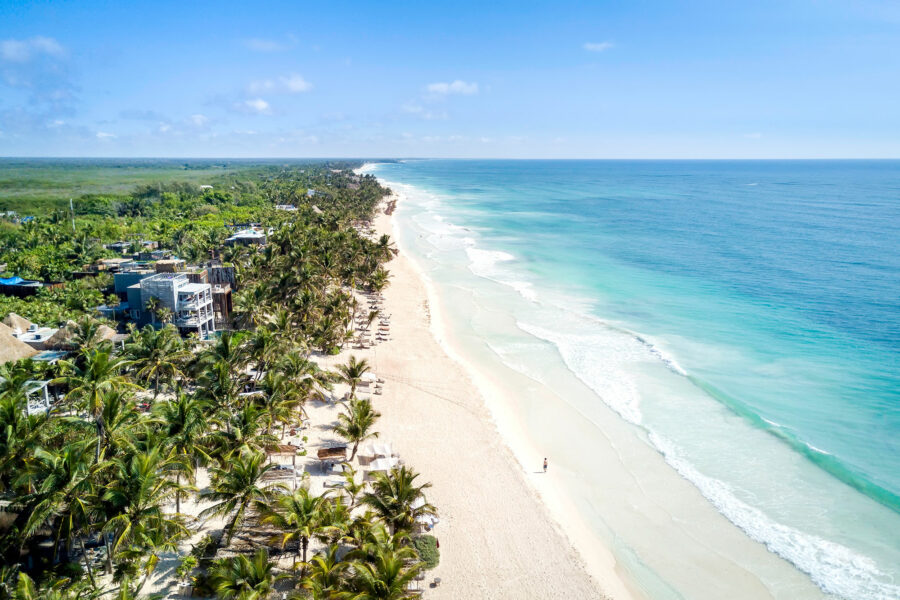 Tulum Mexico Travel Guide
1: Visit The Tulum Ruins (Archeological Site)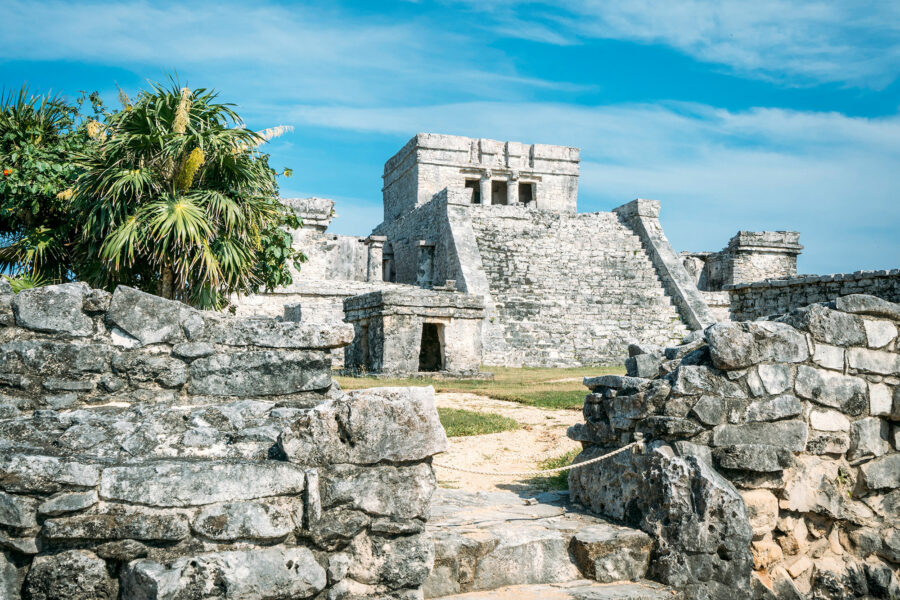 The Tulum Archeological Site is an impressive 13th-century cliff-top Mayan city which is the highlight of any trip to Tulum. Set 12-meters high overlooking the shimmering Caribbean sea, the ruins are the perfect backdrop for photos.
The 5-meter tall walls that surrounded the city, may have something to do with the name Tulum, which is the Maya word for fence.
Some important structures at the Tulum ruins are the Templo Dios del Viento or Temple of the God of the Wind, Pyramid El Castillo, Temple of the Descending God, and the Temple of the Frescoes.
Gates open at 8 AM, but the lines can be long so I recommend arriving about an hour earlier, if you want to be first in line. Or you can also join a guided tour.
➜ Read My Guide To Visiting Tulum's Ruins Here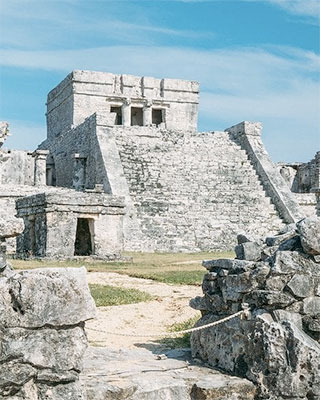 Tour Of Tulum & Coba
Explore 2 archaeological sites in one day, as well as a Mayan village and swimming in a cenote.
2: Explore Tulum Pueblo (El Centro)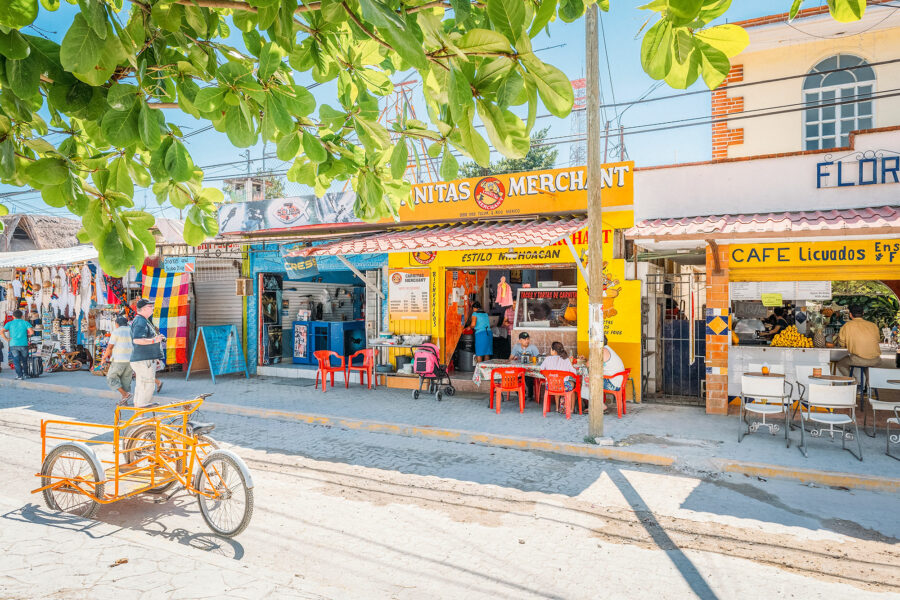 Tulum is actually split up into 3 different areas, all commonly described as "Tulum", which can make things a bit confusing for first time visitors.
Tulum Town (aka Tulum Pueblo, or El Centro) is where locals in Tulum actually do business. Here you'll find grocery stores, local restaurants, and other Mexican shops.
Tulum Beach (aka Tulum Hotel Zone) is where all the beaches, resorts, and tourist shopping is. This is actually a 5-10 minute drive away from Tulum Town. Walking this distance would take about an hour (not recommended). A bike or taxi should be used instead.
And finally there are the Tulum Ruins, which I described above. The ruins are located North of both the town and the beach.
A few good places to stop in Tulum Town to get a feel for local Mexican life include La Chiapaneca for street tacos, Del Cielo for breakfast or brunch, and Huerto del Eden if you love fresh juice and coffee.
3: Relax On Tulum's Best Beaches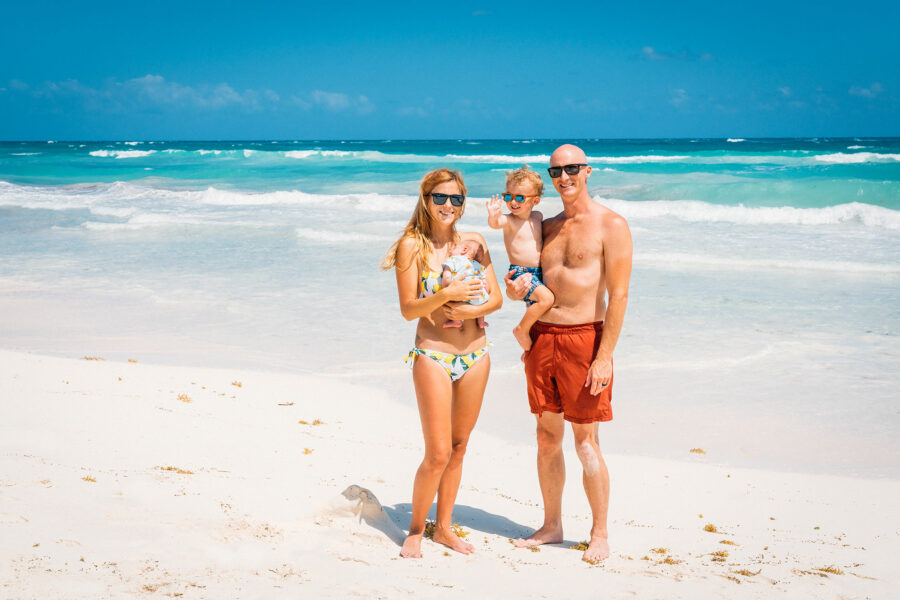 Tulum has so many lush beaches with soft sands and dazzling waters, it's difficult to choose which beach to get some sun at. Here are our top choices amongst Tulum's white sandy beaches.
Playa Paraisao boasts powder white sands, clear shallow waters, beach bars and coconut palms.
Playa Ruinas is the isolated beach directly below the Tulum Ruins. Only accessible from the archeological site, it opens around 10am.
Ziggy's Beach is a private beach club that costs $35 USD to enter, but includes use of a lounge chair. This family friendly beach is perfect for travelers with kids.
Santa Fe Beach is a relaxing public beach north of Playa Paraisao, and just South of the ruins. It's dotted with tiny beach bars to grab a bite or drink.
Mirador Tulum Beach is the place to go for sunrise if you're looking for a quiet place to chill.
One thing most people don't know is that Tulum can sometimes get hit with a sargassum seaweed invasion, making the pristine white sand beaches — a little less pristine. The seaweed comes and goes each year, and if you're unlucky, it may be around during your visit.
Hotels and resorts try to clean it up from the beaches when they can, but sometimes it can overwhelm an area. The seaweed is harmless, but it can start to rot and smell bad if it isn't removed right away.
4: Sian Ka'an Biosphere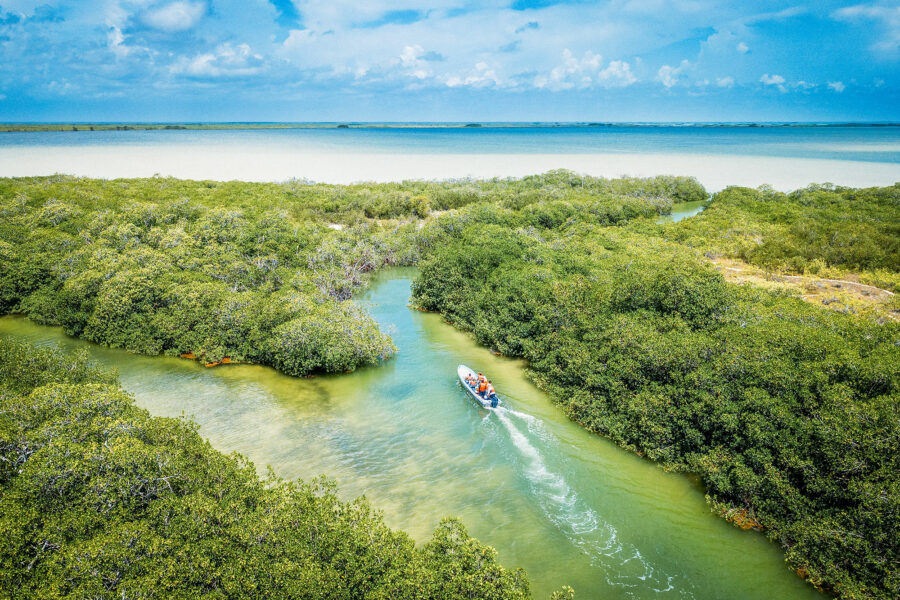 Sian Ka'an means "gate to heaven" or "origin of the sky". The Sian Ka'an Biosphere is located just south of Tulum, and has been a UNESCO World Heritage Site since 1987.
Sian Ka'an covers 5280 km² and is home to over 300 species of birds, 120 km of coastline, diverse flora and fauna, coral reefs, a lagoon and around 23 Mayan archaeological sites.
A popular activity is to book a Sian Ka'an boat tour or kayaking tour to explore the jungle mangroves and saltwater lagoons. There are also snorkeling trips too. It's possible to see dolphins, turtles, manatees, and all kinds of bird life on these trips.
5: Swim (Or Scuba Dive) In Cenotes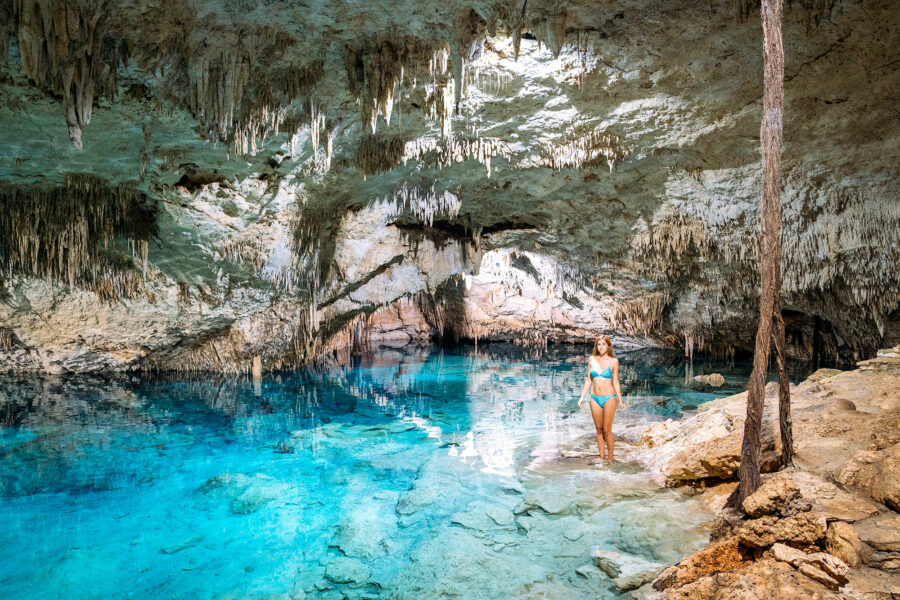 You can't visit Tulum, Mexico and not visit a cenote. The Tulum cenotes are natural sinkholes that over time filled with water developed marine life. Some of the cenotes also include underwater archaeological sites and relics.
With the Riviera Maya being home to the largest underground cave system in the world, connecting at least 226 different cenotes, there are many beautiful underground caverns and caves to explore. Some of my favorite cenotes near Tulum include:
6: Take A Yoga Class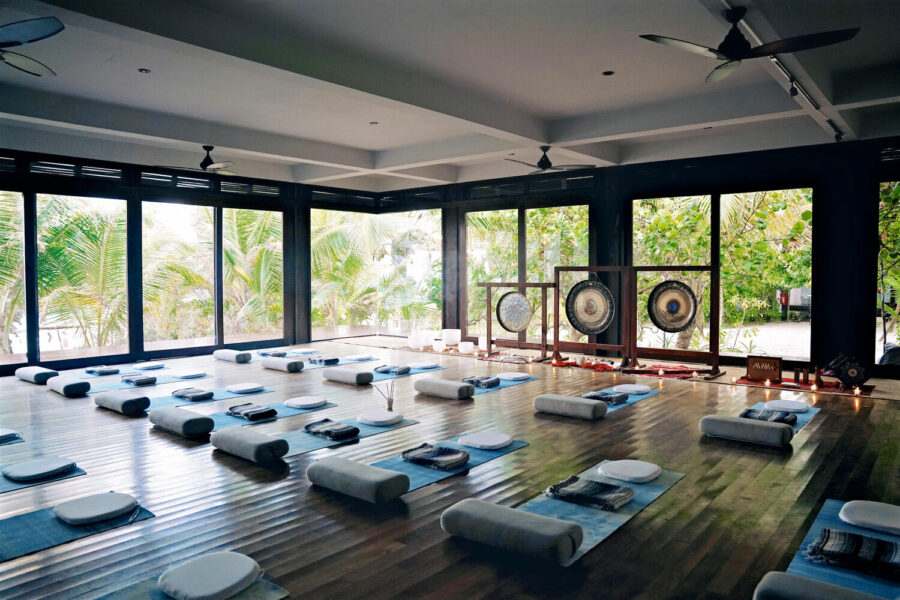 Tulum is a popular destination for hippie/bohemian/new-age types, and as such, you'll find plenty of yoga retreats, music therapy sessions, and other kinds of health and wellness activities.
If you're looking to unwind and immerse yourself in some yoga sessions during your visit, check out Naga Tulum or the beachfront yoga studio at Sanara.
7: Climb The Mayan Ruins Of Coba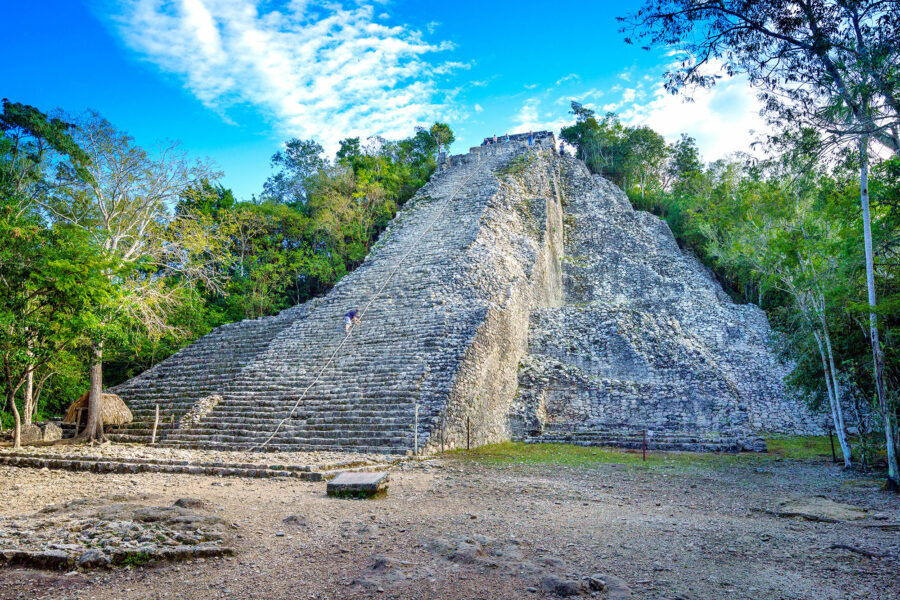 About 45 minutes away from Tulum you'll find Coba. Tall pyramids look out over the surrounding jungle. Once inhabited by almost 50,000 souls, these ruins date back to the Middle and Late Classic periods (500 to 900 AD) of the Mayan civilization. However, Coba has been inhabited as far back as 50 BC.
The most visited sites at Coba include the Nohoch Mul Pyramid, Sacbe, Coba Group, Coba Stelae, Macanxoc Group and Conjunto de Pinturas. One of the unique features of this Mayan site is the ability to actually climb the main pyramid — something you can't do at other ruins.
➜ Read My Guide To Visiting Coba Ruins Here
8: Visit Yal-Ku Lagoon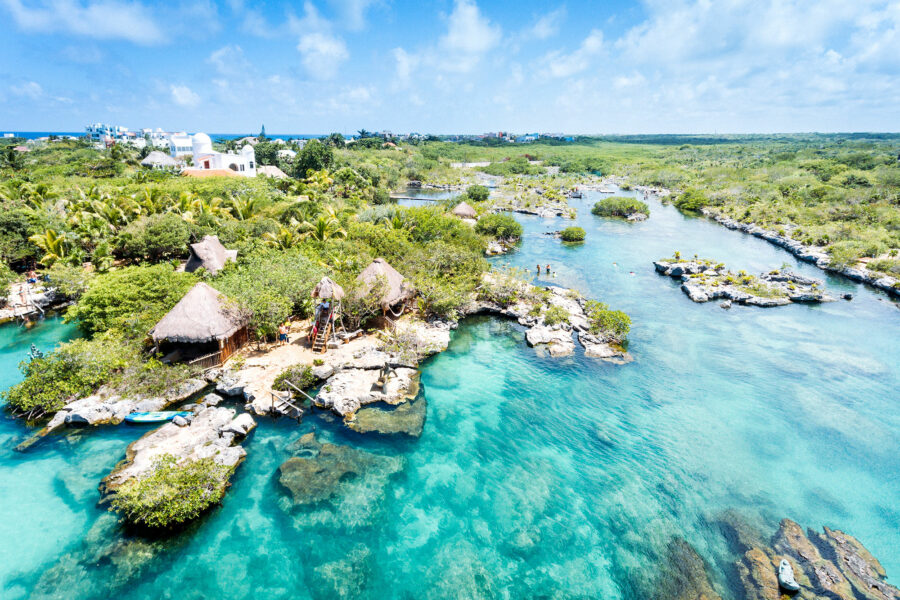 About 33 minutes drive from Tulum, the Yal Ku Cenote is popular for snorkeling and bathing.
What's different about Yal Ku?
It's a cenote that flows in a lagoon that is also an inlet for the sea. Because of the mix of sea water and fresh water, the lagoon is the perfect snorkeling spot. The shallow waters near the cenote teem with small fish, while the deeper waters near the sea are filled with turtles, rays, and bigger fish.
There are stores near the ends that offer snacks and snorkeling and diving gear on rent.
9: Go Shopping In Tulum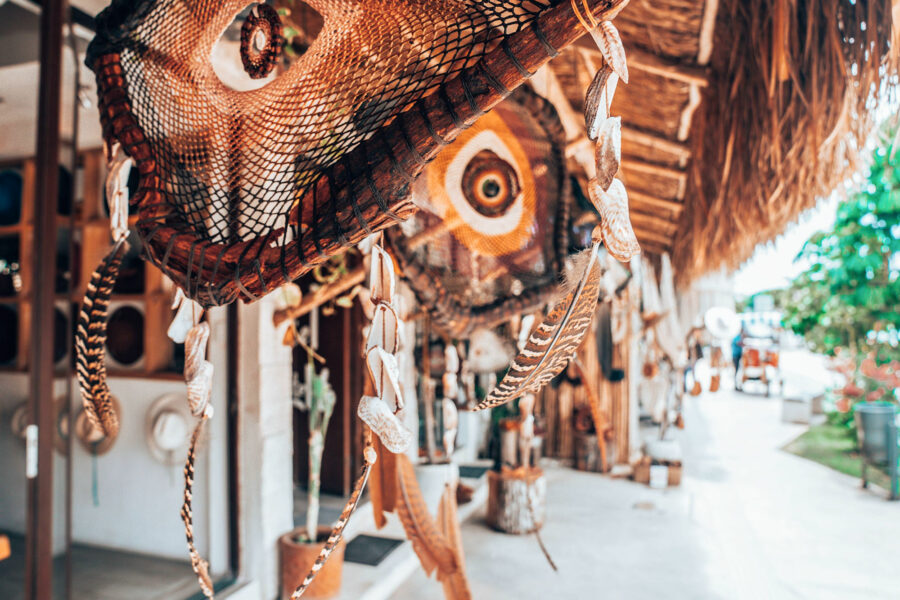 Tulum is a popular shopping destination too. Boutique shops sell souvenirs, traditional Mayan clothing, and even some eclectic & bohemian Western designs.
Some popular stores to visit in Tulum are Wanderlust, Pura Vida Tulum, Arte Sano, and La Troupe. You'll also find great buys at the street-lined stalls. Be prepared to pay Western prices though!
10: Eat At Local Restaurants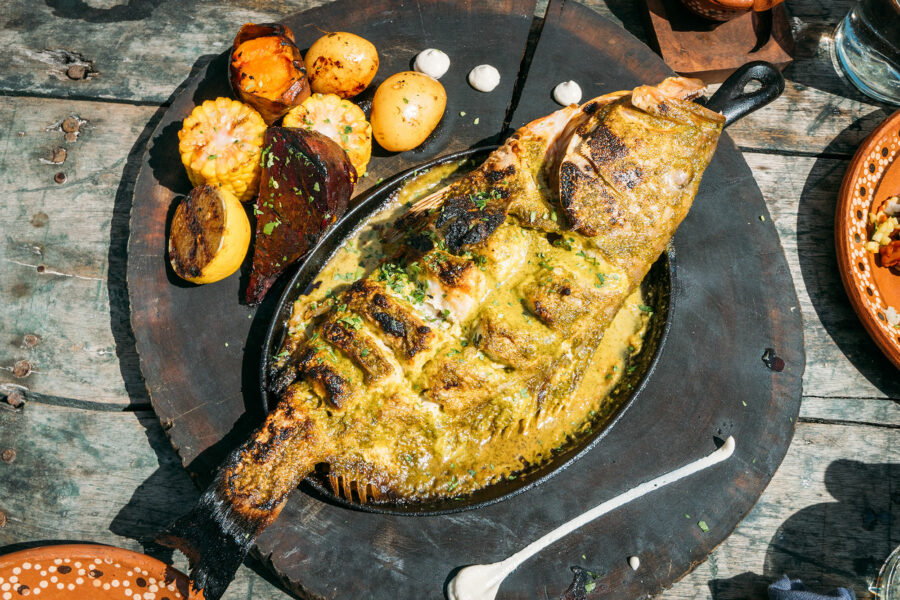 You don't have to visit the best restaurants in Tulum, Mexico to get a taste of local food. Grab someamazing bites some of the local shacks instead. Here are our favorites.
Matcha Mama serves plant based smoothies, kombuchas and acai bowls, they're very popular on Instagram.
Burrito Amor has some of the best burritos in Mexico!
Raw Love is a vegan cafe with a hippie vibe that's popular for raw chocolate and vegan delicacies.
Mexican Dining Experience is a unique restaurant where you eat at a communal table for a 7-course dinner and free-flowing alcohol while the hosts explain the food to you.
Origami – Go here for the best gelato!
Hartwood is one of the best restaurants in Tulum, where you'll enjoy fire cooked meals made with local ingredients.
Flor de Michoacan – They make fresh fruit popsicles that look and taste amazing!
11: Check Out The Nightlife!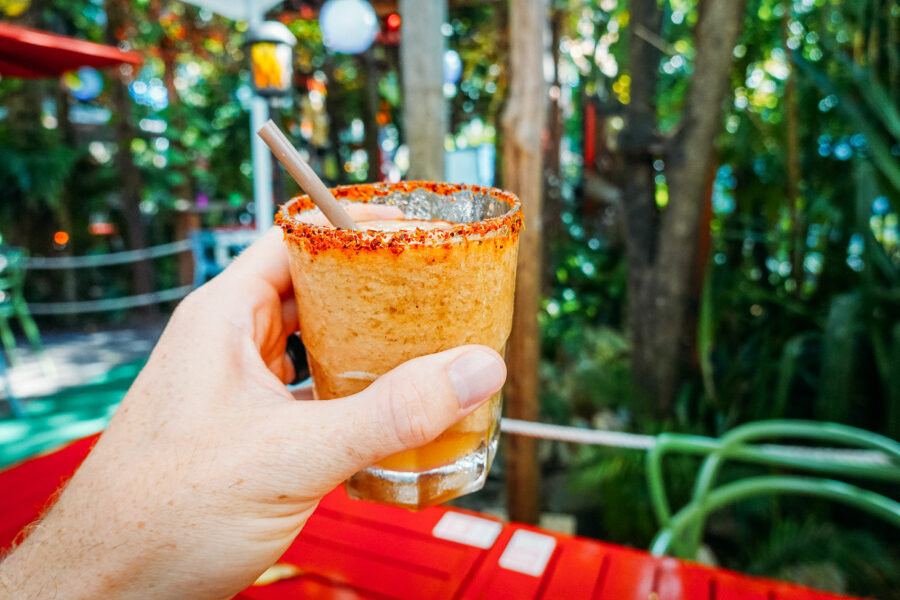 The nightlife is Tulum is happening, and beach bars are full almost every evening with weekends getting quite crowded. Here are some of the best bars in Tulum.
Gitano – Grab drinks at this open air jungle bar while snacking on appetizers!
Papaya Playa Project – Popular for the full moon and weekend parties.
Todos Santos – Good vibes and spectacular cocktails!
Batey – Popular for the blue-colored beetle parked outside, this bar is famous for its local cocktails using fruits like the prickly pear!
Mateos – This place is great for drinks, or lunch. They often have live music at sunset on their rooftop terrace!
And don't forget to drink some Mexican Mezcal at any of the local bars. It's an agave liquor that you'll find in many Mexican cocktails.
12: Visit A Mexican Adventure Park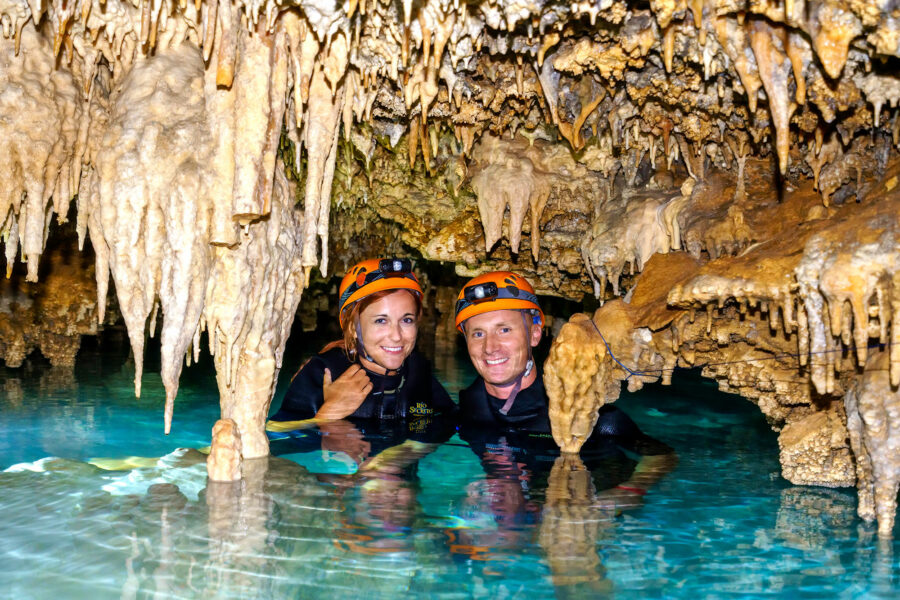 Throughout the Riviera Maya you'll find a series of outdoor adventure theme parks that were built to take advantage of the natural landscape in the Yucatan Peninsula.
Some of the most popular ones are Xcaret, Xel Ha, Xplor and Rio Secreto. They're like organized adventures that will take you zip-lining through the trees, swimming in caves, driving ATVs, or snorkeling with colorful fish.
A great way for families to spend a day in Mexico, but adults will have a good time at these theme parks too. I think my favorite was Rio Secreto, because it feels a little more authentic and less touristy.
13: Water Sports Activities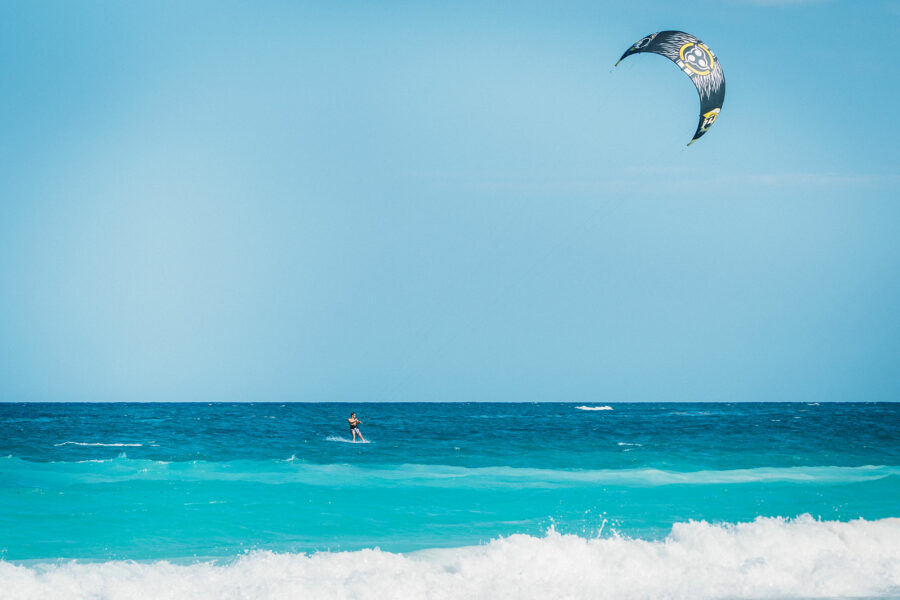 The crystal clear waters of Tulum are perfect for water sports. Paddle boarding, canoeing, kayaking, wind surfing, and boating are popular. So are river tubing, and snorkeling and diving in the cenotes. But the most touristy thing to do is kite boarding or kite surfing, as there can be a lot of wind on the coast.
On land, there are also jungle tours, zip lining and rappelling adventures in nearby ranches.
14: Find Tulum's Famous Instagram Spots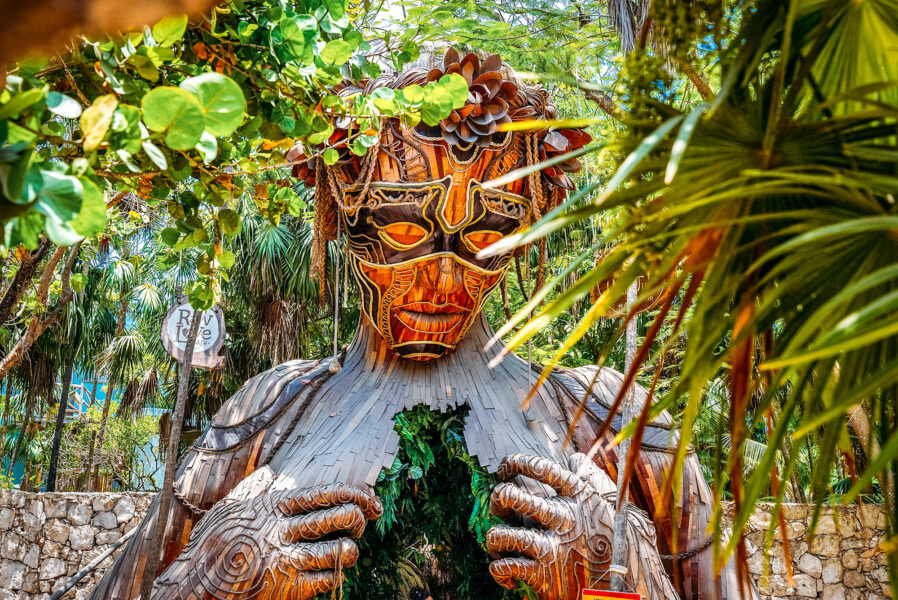 Tulum has attracted the interest of many famous artists & designers, so there's lots of cool art & sculpture in the Tulum Hotel Zone. The Azulik Museum feels like you're walking around in an acid trip.
Ahau Tulum has a giant wooden sculpture that invites you into its bosom. The Macondo restaurant in Nomade looks like a Moroccan Dream.
And then there are the murals by local artists that can be found all around Tulum Town. It's an Instagram addict's dream come true!
Some of my favorite Instagram spots in Tulum include:
15: Join A Temazcal Ceremony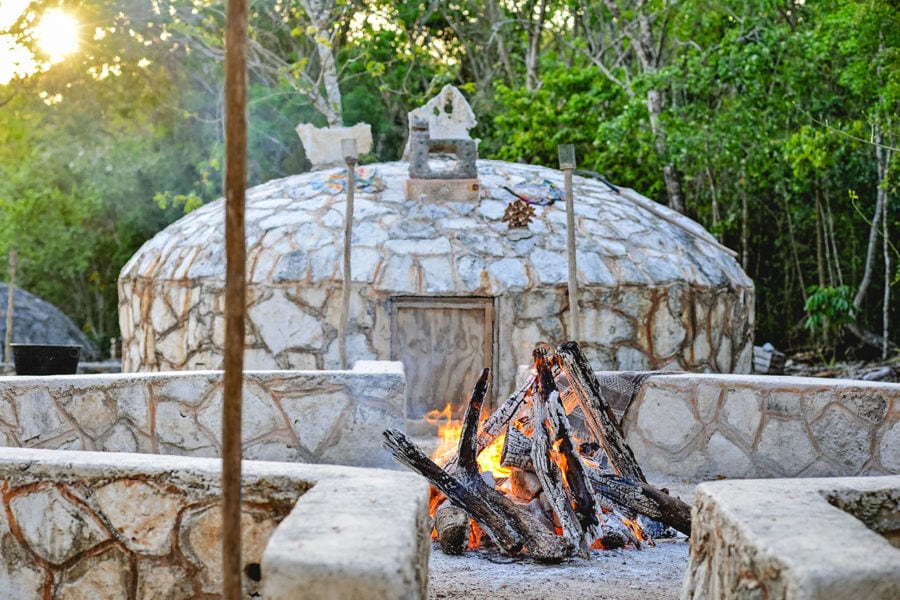 One very unique thing to do in Tulum while getting a taste of Mayan culture is take part in a Temazcal ceremony. This traditional Mayan ceremony of purification takes place in a tiny hut made of stone or wood. You strip down to your underwear (or swimsuit), and enter the sweat lodge which is heated with hot rocks & water, turning it into a steamy sauna.
The ceremony is led by a local shaman, who conducts the ritual and takes care of participants. The temazcal ceremony takes place in complete darkness, as the shaman pours water over the hot rocks, chanting and using different herbs to summon spirits.
Temazcal was performed since ancient times, and seen as a purification ceremony that cleans the body, mind, and soul. As your body is sweating in the tiny hut, you enter a deep state of meditation, enhanced by the shamanic chanting.
16: Laguna De Kaan Luum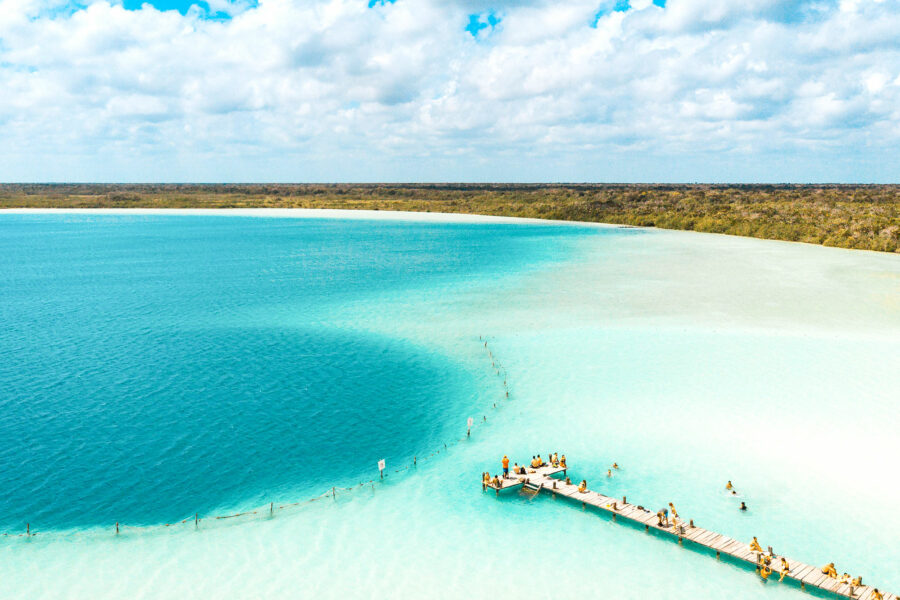 Looking like the blue hole in Belize, the Laguna Kaam Luum is one of the best kept Tulum secrets. The waters of the lagoon supposedly have magical properties and you're allowed to take a swim for 100 pesos. For an extra 300 pesos you can also fly a drone here.
Kaan Luum is also perfect for diving with the deeper area cordoned off to prevent entry to swimmers.
17: Drive To Chichen Itza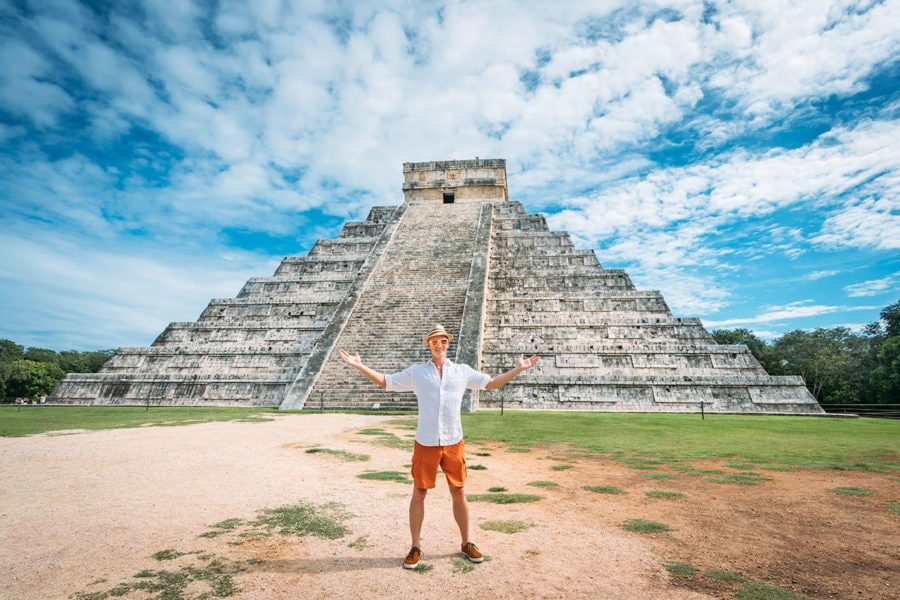 One of the New Seven Wonders of the World, Chichen Itza is also a UNESCO World Heritage Site. It's also the most visted Mayan ruins in Mexico.
The massive city complex built by the Mayans thrived from 525 AD to 1200 AD. Entrance costs about 80 + 417 pesos.
One of the most popular places to visit while staying in Tulum, Yucatan, it's a two hour drive from Tulum Town in a rental car, but there are also many organized tours that will take you there.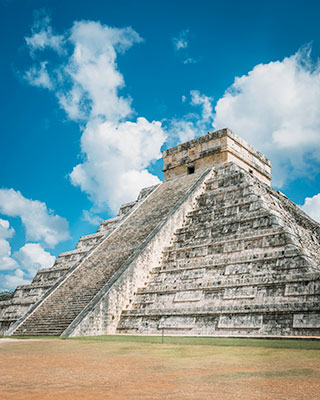 Chichen Itza Tour
Skip the line at Mexico's most famous archaeological site, visit a colonial town, and swim in a cenote.
18: Rent A Bicycle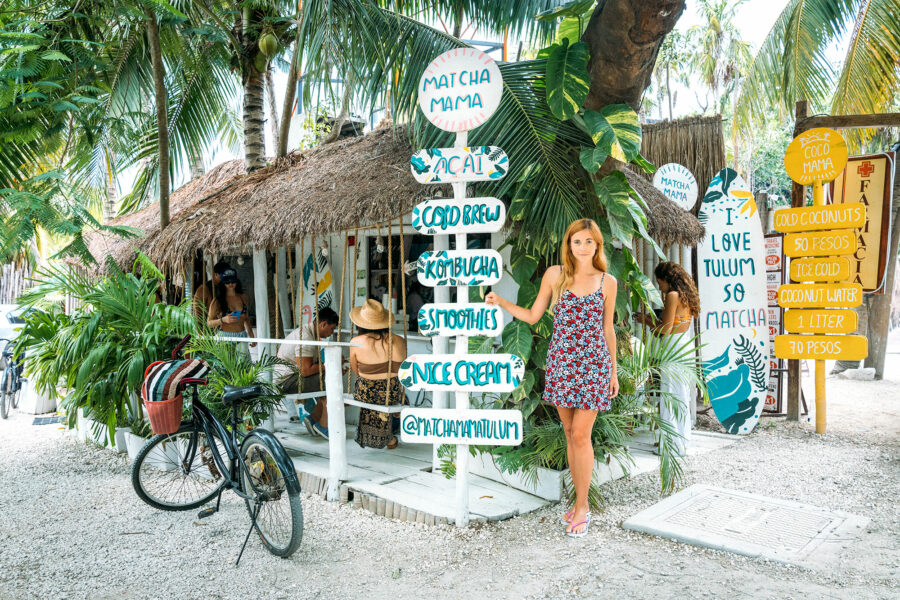 Hire a bike and peddle through Tulum on your own two feet. A bike is also useful to visit most beaches and restaurants that are a 15-30 minute bike ride from Tulum Centro (Downtown). Bike rentals cost about $5-$10 USD per day.
You can also choose to book a bike tour of Tulum to experience local culture, stop by some ruins, and hop into a cenote that may be off the beaten path a bit.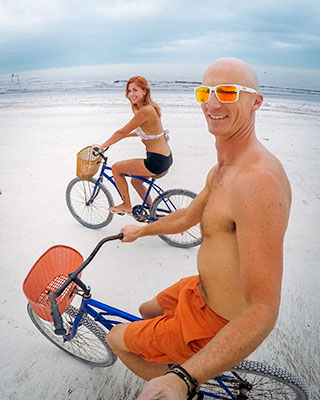 Classic Tulum Bike Tour
Visit the Tulum's ruins via bicycle, cruise around town, try some fresh tacos, and hop into a refreshing cenote.
19: Visit Pablo Escobar's Beach House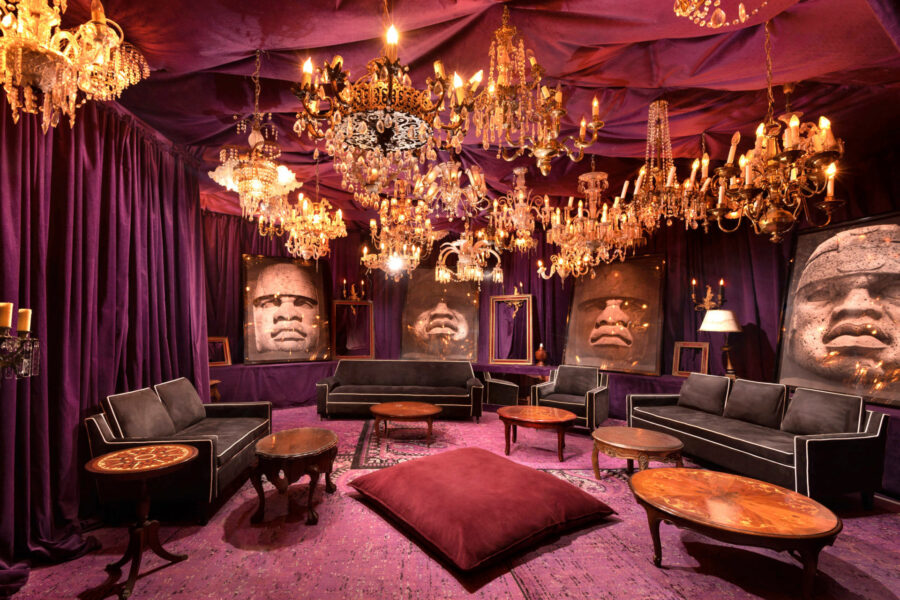 Pablo Escobar was a Colombian drug lord who founded the Medellin Cartel and was shot dead in 1993. His mansion in the Tulum jungle was bought by art collector Lio Malca in 2012 and turned into an art hotel called Casa Malca.
Stop by to see contemporary pieces of art from Leo Malca's collection as well as vintage furniture. But remember, if you're not actually a hotel guest and would like to visit — you're required to spend at least 1000 pesos (about $50 USD) on drinks, food, etc.
20: Check Out The Muyil Ruins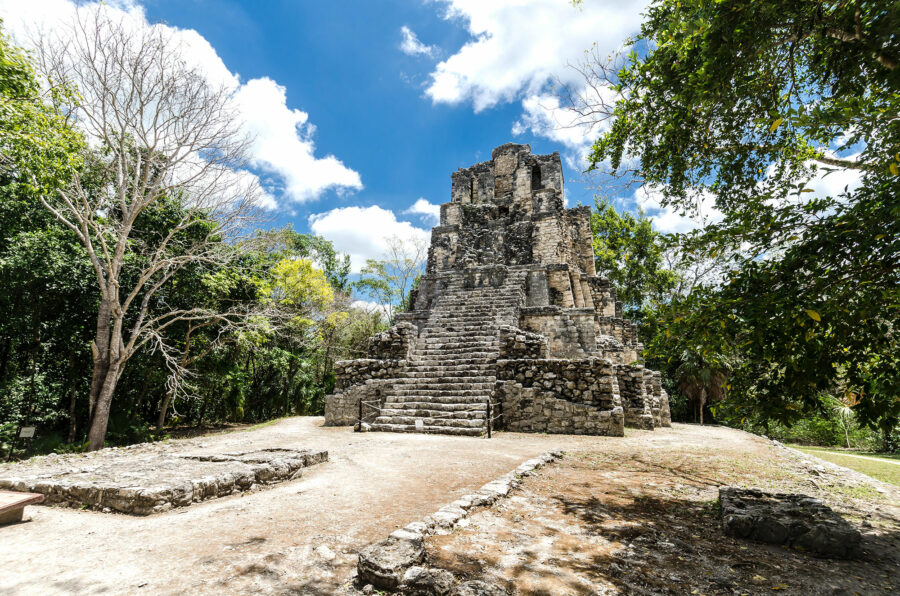 Located inside the Sian Ka'an Biosphere, the Muyil Ruins displaying Peten architecture date as far back as 350 BC. Set along an old trade route to Coba, the ruins also known as Chunyaxché are very close to the Sian Ka'an Lagoon.
Apart from the main ruins such as the 17-meter tall Castillo, you can also climb to an observation deck to see the surrounding countryside.
21: Head To Bacalar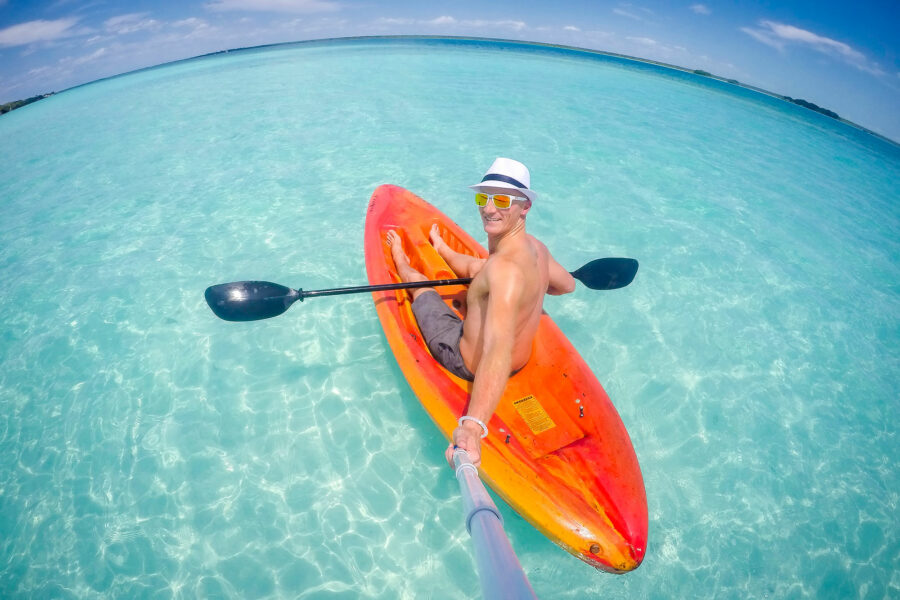 Bacalar is a massive beautiful blue lagoon located about 3 hours South of Tulum. Also known as Laguna de Siete Colores, it's a wonderful spot go sailing, kayaking, or check out a unique cenote. There's even a shipwreck you can visit!
A trip to Bacalar is best done as an overnight adventure, and you can return to Tulum the next evening. You can drive yourself in a rental car, or take an ADO bus.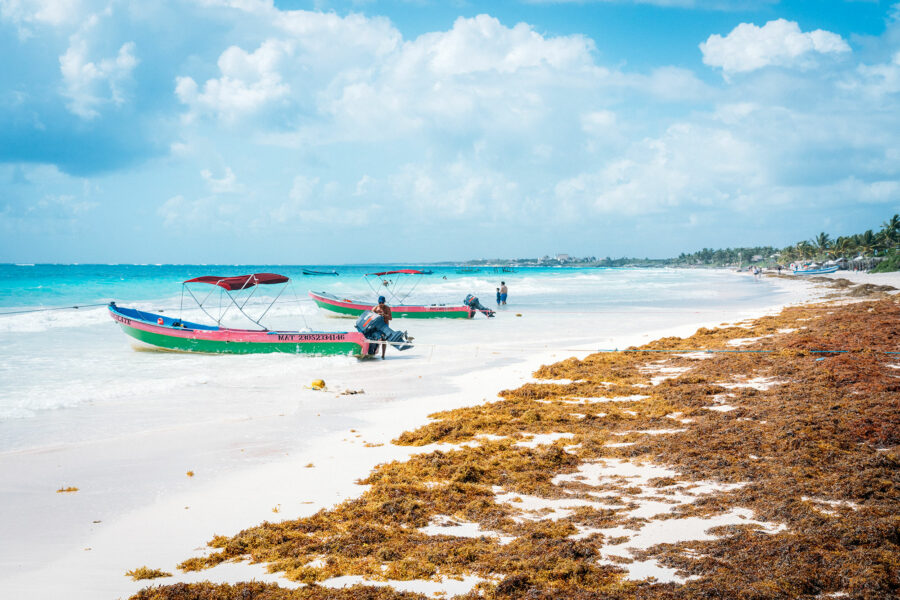 Best Time To Visit Tulum
January – April
Excellent weather, with lots of sun and mild temperatures in the 80's F. However this is also the high season, so there are many more tourists. Lots of Canadians and Americans come down for the winter.
May – October
These are the hottest and rainiest months of the year. The heat and humidity can be too much for some people. September and October is also hurricane season for the area. Far fewer tourists though.
November – December
This is my favorite time to visit Tulum, because the weather isn't super hot, hurricane season is over, but the high season for tourists hasn't started yet.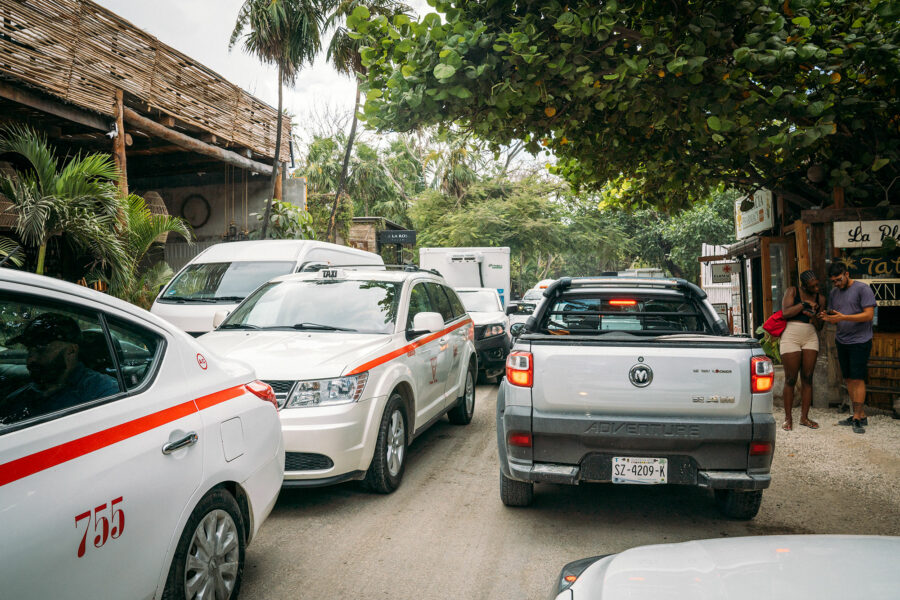 Getting To Tulum
Most people get to Tulum after flying into Cancun International Airport. Search for the cheapest flights to Cancun on Skyscanner.com. From the airport, you can book a private shuttle or take the public ADO bus (much cheaper). Buses leave every 30 minutes and cost about 300 pesos ($15 USD).
NOTE: Traffic is terrible along Tulum's beach road. A crowded mix of taxis, supply trucks, and tourists on bicycles makes it a mess. Be VERY careful on the road here, and don't expect to get anywhere fast in a car during the high-season.
Rental Car
The best site to book your car is with Discover Cars. They search both local and international car rental companies to help you find the best possible price. This is the easiest way to rent a car and drive in Mexico.
Renting a car offers the best flexibility to explore more remote and less touristy spots on the Yucatan Peninsula. It's my favorite way to get around!
Tulum Taxis
There are no Ubers in Mexico, but there are taxis. Taking a taxi is what most tourists do, but beware that the Yucatan has a "taxi mafia" that charges high prices whenever they think they can get away with it. Always settle on the price before getting in.
Bike
Cycling is a popular way to get around locally. For about $10 USD ($200 MEX) you can rent a bike for the entire day. Your hotel might have free bikes to rent too. If not, you can rent them from Ola Bike Tulum or IBike Tulum.
Shuttles
There are a bunch of airport shuttle services offering rides from Cancun airport to Playa del Carmen, and they'll be sure to harass you at the airport exit. The most popular one is probably Cancun Airport Transportation.
ADO Buses
Buses in the Yucatan Peninsula are run by the ADO bus company. You can use these buses to get from Tulum Town or Tulum Centro to the Tulum Ruins or Tulum Zona Arqueológica, or literally anywhere in the Yucatan Peninsula. You can buy tickets in advance if you want to, but most times you'll be fine buying a ticket just before entering the bus.
Other local buses include the Mayab that goes to the Coba ruins where ADO doesn't reach.
Colectivos
Colectivos are local minivans that transport a group of people to and fro. This is the cheapest way to get around Tulum and the Yucatan Peninsula. These are what the locals use to get around the city, but routes can be confusing if you don't speak Spanish.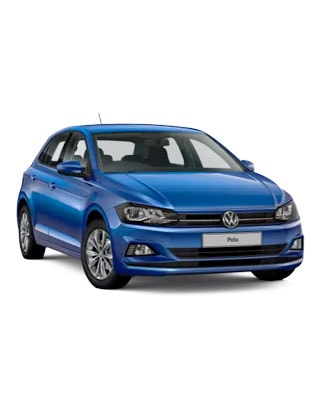 Rent A Car In Mexico
Search both local and international car rental companies to help you find a good deal.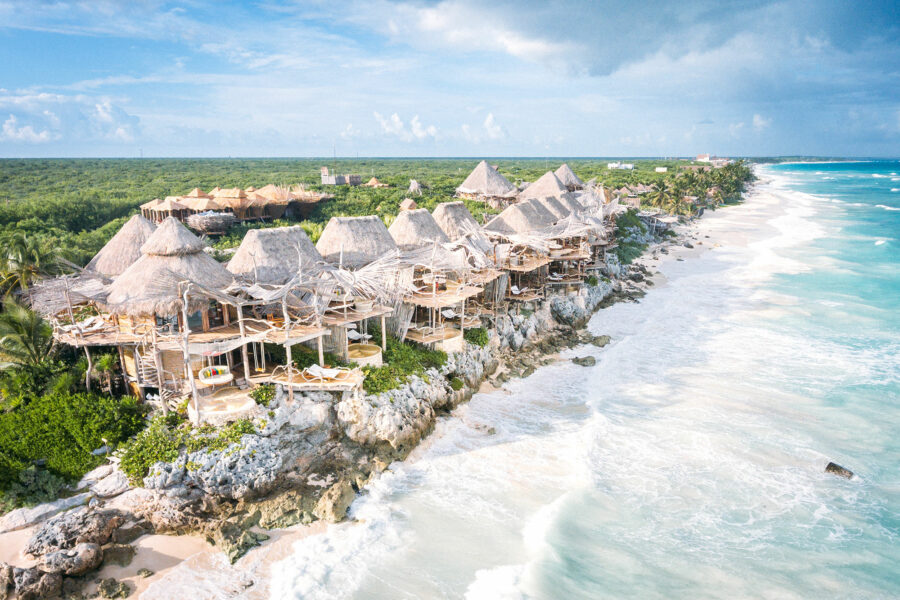 Where To Stay In Tulum
Accommodation in Tulum can range from backpacker friendly to luxurious. The best areas to stay are Col Huracanes for the pubs and nightlife, Tulum Playa for the beaches, or Tulum Pueblo for something budget friendly.
---
BEST ACCOMMODATION IN TULUM
---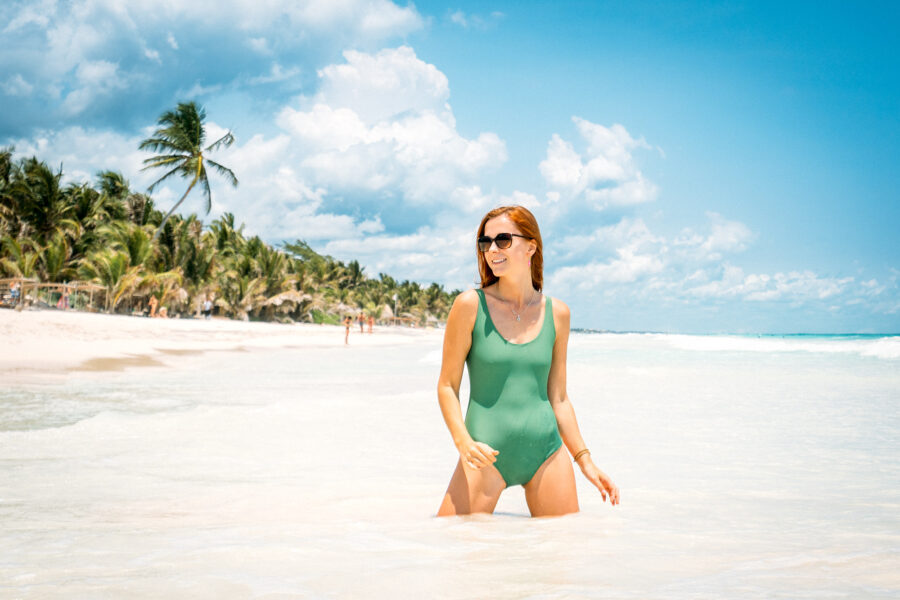 Tulum Travel Tips & Advice
Tulum has a persistent on-and-off seaweed problem, and it can cover the beautiful white sand beaches. Resorts try to clean it up, but aren't always successful.
Tulum is not like other parts of Mexico, it can be super expensive. It has also become a popular vacation spot for celebrities.
January to March is usually very crowded and June to October is rainy. To avoid the crowds, it's best visit in November or December.
Don't expect amazing internet access in Tulum since WiFi is really slow in most places.
There are only a few free public beaches in Tulum. The best beaches will require you to pay for entrance at a beach club.
FAQ: Top Tulum Questions
How Many Days Should You Spend In Tulum?
If Tulum is not your primary destination in the Yucatan Peninsula, I'd say 2-3 days is enough. But if you're planning to use it as a base to explore the rest of the area, 7-10 days will allow you to visit a bunch of local centoes, Mayan ruins, and give you plenty of relaxing beach time too.
Should I Cancel My Trip To Mexico?
The majority of states in Mexico, such as Quintana Roo, Yucatan, and Baja California Sur, are open to travelers. There may be some restrictions, but not a total lock-down.
Is It Safe To Visit Tulum Right Now?
Mexico has its share of drug cartel problems, but overall Tulum is pretty safe compared to other regions of Mexico. If you aren't buying drugs, you're generally going to be fine. Petty crime like theft can be an issue, so don't leave stuff in your rental car or unattended on the beach!
---
Enjoy This Article? Pin It!
---
READ MORE MEXICO TRAVEL TIPS
I hope you enjoyed my guide on what to do in Tulum, Mexico! Hopefully you found it useful. Here are a few more wanderlust-inducing articles that I recommend you read next:
---
Have any questions about things to do in Tulum, Mexico? What about other suggestions? Drop me a message in the comments below!
This is a post from The Expert Vagabond adventure blog.